Fevicol Over the Years
Our old and new ads reminding of the times over the years
While the initial stages of our advertising focused on the functional aspects, it later advanced to humorous real-life scenarios and contextual references. Watch them for a rib-tickling experience.
Our Products
Multiple Products with varied uses in the wood working space.
The company started small with a single factory and a simple product on offer – Fevicol, a white synthetic resin adhesive which came to the rescue of carpenters and woodworkers. Today, we have a range of products for various applications in the wood working space.
Community Initiatives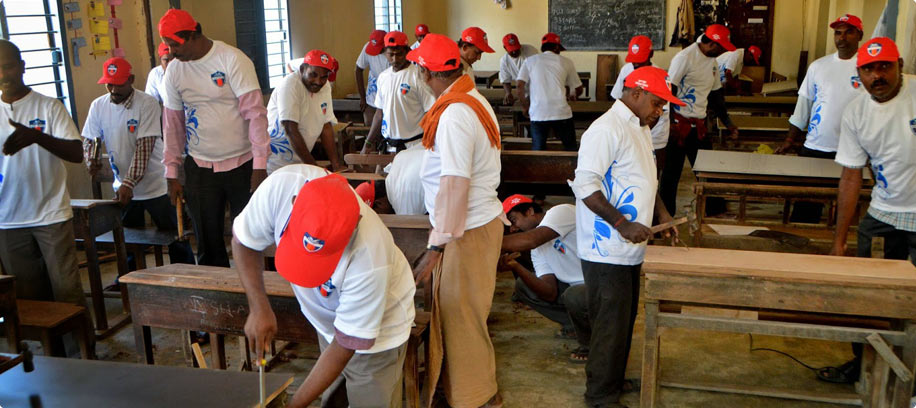 Fevicol Champion's Club
Fevicol Champions' Club (FCC) is a platform for Wood-Working Contractors to come together as a community for their personal & professional growth, be recognized for their efforts and to learn new methods bringing them growth, both socially & professionally.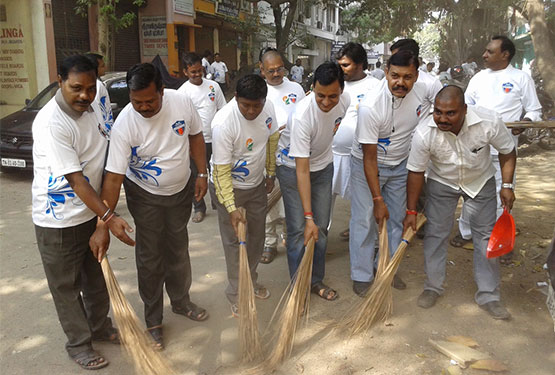 Swachh Bharat Abhiyan
FCC contributes towards making India clean by taking the government's 'Swachh Bharat Abhiyan' forward. In 2015, 5,395 people participated in the initiative across 74 Indian cities.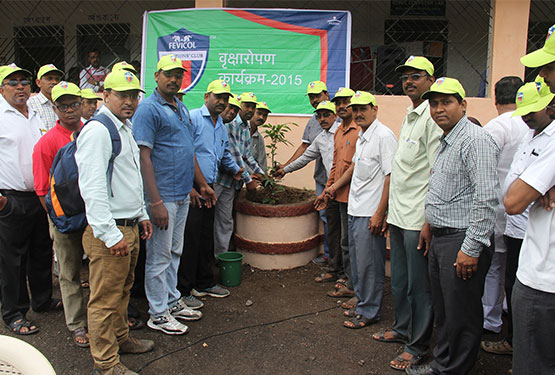 Vriksharopan
Fevicol celebrates 'Vriksharopan Diwas' wherein FCC members conduct tree plantation drives and contribute to the green zones. In 2016, the event witnessed an active participation of 13,500 members from 146 cities who planted more than 16,000 trees and developed FCC Green Zones across 45 locations of India.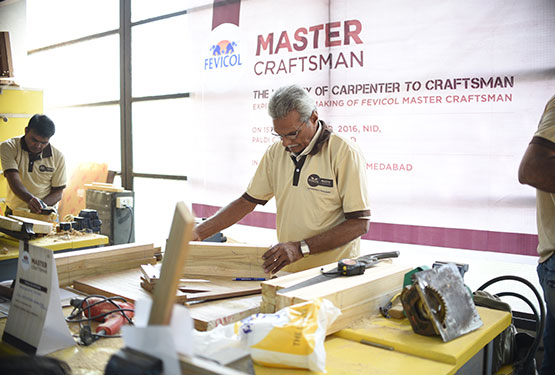 Fevicol Master Craftsman
Fevicol conducts a unique craftsmanship competition with an aim to transform carpentry into an art form. The competition blends the creativity of design students with the skills of carpenters. Under the program, students provide designs to FCC carpenters who develop them into reality within six hours. The highlight of the program is that all the woodworking is done without the use of nails.
Fevicol Design Ideas
Fevicol Design Ideas has been the perfect platform for interior designers & contractors to showcase their work and consumers to select the best. If you are a contractor or a designer, create a digital portfolio, store all your projects under one roof, share it with potential clients, and increase visibility. If you are a consumer, search for the latest in home décor, hire a contractor, and acquire the decision-making power with our knowledge kit. To know more, click here.